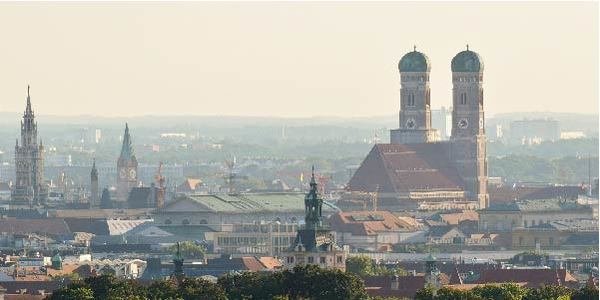 Accommodation
Project leaders and members of the scientific advisory board will be accommodated at the hotel "Campus at Home". For everyone else we have several rooms blocked in the hotels "Neumayr" and "Thalmair".
Single Bed
Double Bed
Hotel Neumayr
89 €
110 €
Hotel Thalmair
95 €
125 €
Campus at home
Reservation through MaxSynBio Coordination Office
Prices include breakfast and VAT. Double beds are real double beds, not twin beds. For Hotel Neumayr and Thalmair please make your bookings until 1 July 2016.
---
CAMPUS AT HOME/IZB Residence
For project leaders, members of the scientific advisory board and further members of the evaluation committee only. Reservation through the MaxSynBio Coordination Office.
IZB Residence CAMPUS AT HOME
Am Klopferspitz 21
82152 Planegg/Martinsried

Tel. +49 (0)89 1 89 28 76 - 100
Fax +49 (0)89 1 89 28 76 – 111
info@campusathome.de
---
Hotel Neumayr
Hotel Neumayr
Heiglhofstr. 18
81377 München

Phone: +49 (0)89 7411440
Fax: +49 (0)89 7193376
E-mail: info@hotel-neumayr.de
Booking deadline: 1 July 2016, code: MaxSynBio
---
Hotel Thalmair
Hotel Thalmair
Heiglhofstraße 3
81377 München

Phone: +49 89 741163 0
Fax: +49 89 741163 41
E-Mail: info@hotel-thalmair.de

www.hotel-thalmair.de
Booking deadline: 1 July 2016, code: MaxSynBio
---
How to get there & away
For directions & public transportation use Google maps or the services of MVV - Münchner Verkehrs- und Tarifverbund: